Home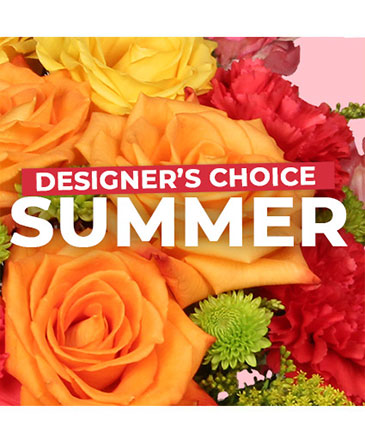 Summer Flowers
Designer's Choice
Summer is the time for fresh flowers! Bring that sunny outdoor feeling indoors with our Designer's Choice Summer Flower Arrangement. We'll create something that will have you celebrating the beauty of the brightest season of all! A colorful bouquet is exactly what you need to warm up your summer home.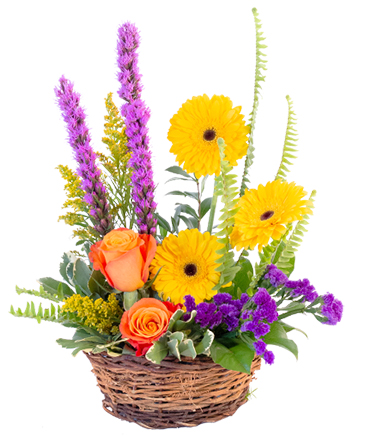 Basket of Blooms
Basket Arrangement
Bright and full of charm, this beautiful basket will light up any room! Featuring vibrant yellow gerberas, orange roses, purple Liatris, and more, Basket of Blooms is bursting with color. Add a pop of color to any occasion and bring your flower garden indoors with this stunning basket!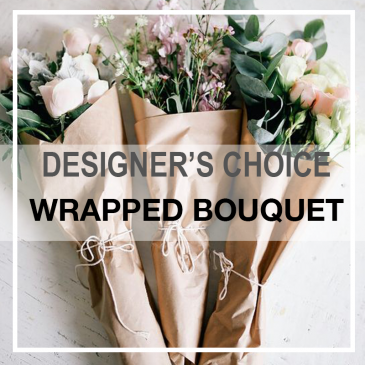 A personal touch
Wrapped bouquet
A vibrant, seasonal assortment of fresh cut flowers tied with raffia, wrapped in floral paper. A beautiful, "drop-in" presentation. A great way to make someone smile? Now you can order online, pick up or we will deliver ! If you have any special requests in regards to colors or floral you would love to see in your arrangement, or would like us to avoid, please leave us a note in the Special Instructions section during checkout, and we'll do our best to accommodate your request.
Our shop offers subscription services.
Please call us to discuss the frequency of delivery, your floral selection and other details.